FREQUENTLY ASKED QUESTIONS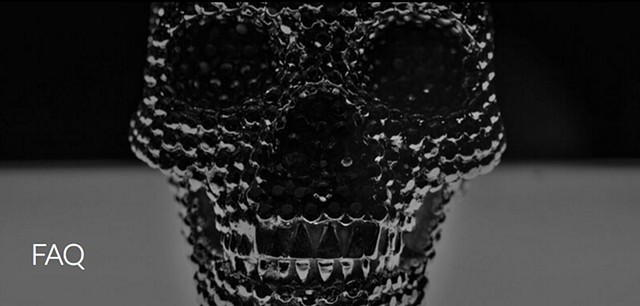 HOW DO I BOOK AN APPOINTMENT?
I am currently tattooing at Bamboo Tattoo Studio. Please call the studio at (647) 352-7557
HOW OLD DO I HAVE TO BE TO GET A TATTOO?
You must be at least 18 years of age. It is against Ontario law to tattoo a minor, even with parental consent. In accordance with this law, I have a strict No Minors policy. Not only must you be 18, you have to prove it with a valid Photo ID. No exceptions.
HOW MUCH DOES A TATTOO COST?
It depends on the tattoo. All of the tattoos I create for my clients are custom made specifically for that person. Final price is dependent on the size, detail of the design and location on the body. I will make suggestions based on the information you provide at the time of the consultation as to whether the tattoo you want is suitable for that part of your body.
HOW CAN I GET A QUOTE?
The best way to get an accurate price range is by booking a (free!) consultation. A consultation is required for all tattoos. In order for me to quote your tattoo idea accurately, I need to consider the subject, size, placement on the body, detail, etc. If you live far away or if you are unable to come to the studio, please send me an email at theartofmaddz@hotmail.com or call BambooTattoo Studio directly to speak with me. (647) 352-7557
DOES IT HURT?
Yes! But in the best possible way. Pain is relative to the individual person as we all experience pain and other sensations differently, so yes, it hurts, but you might also like it.
HOW DO I CARE FOR MY NEW TATTOO?
Every artist has their own recommended aftercare methods. You will be given an instruction card after you've been tattooed and I will explain the process to you in person following the completion of your new tattoo.
WHAT FORMS OF PAYMENT ARE ACCEPTED?
We accept cash or credit cards (Visa, Mastercard, Discover, American Express).
ARE DEPOSITS REQUIRED FOR BOOKING AN APPOINTMENT?
Yes. A $500 deposit is required to make an appointment. Deposits are non-refundable and non-transferable and will be applied to the final price of your tattoo.
HOW SHOULD I PREPARE FOR MY TATTOO?
I recommend that you eat well before you come in for your tattoo appointment, and remember to stay hydrated. If you start to feel lightheaded, have a soda or bring some candy with you. Sugar is your friend in this situation. Walking around Toronto all day in the summer, without drinking any water and then coming to get tattooed on an empty stomach is a sure recipe for disaster. You may faint or pass out.
It's best not to party the night before because alcohol can increase bleeding for up to 24 hours. It doesn't matter if you have had one beer or 15. Blood also dilutes our pigments while I am tattooing, affecting both the appearance of your tattoo as well as the healing process. Remember to stay calm and cool, you're in good hands.